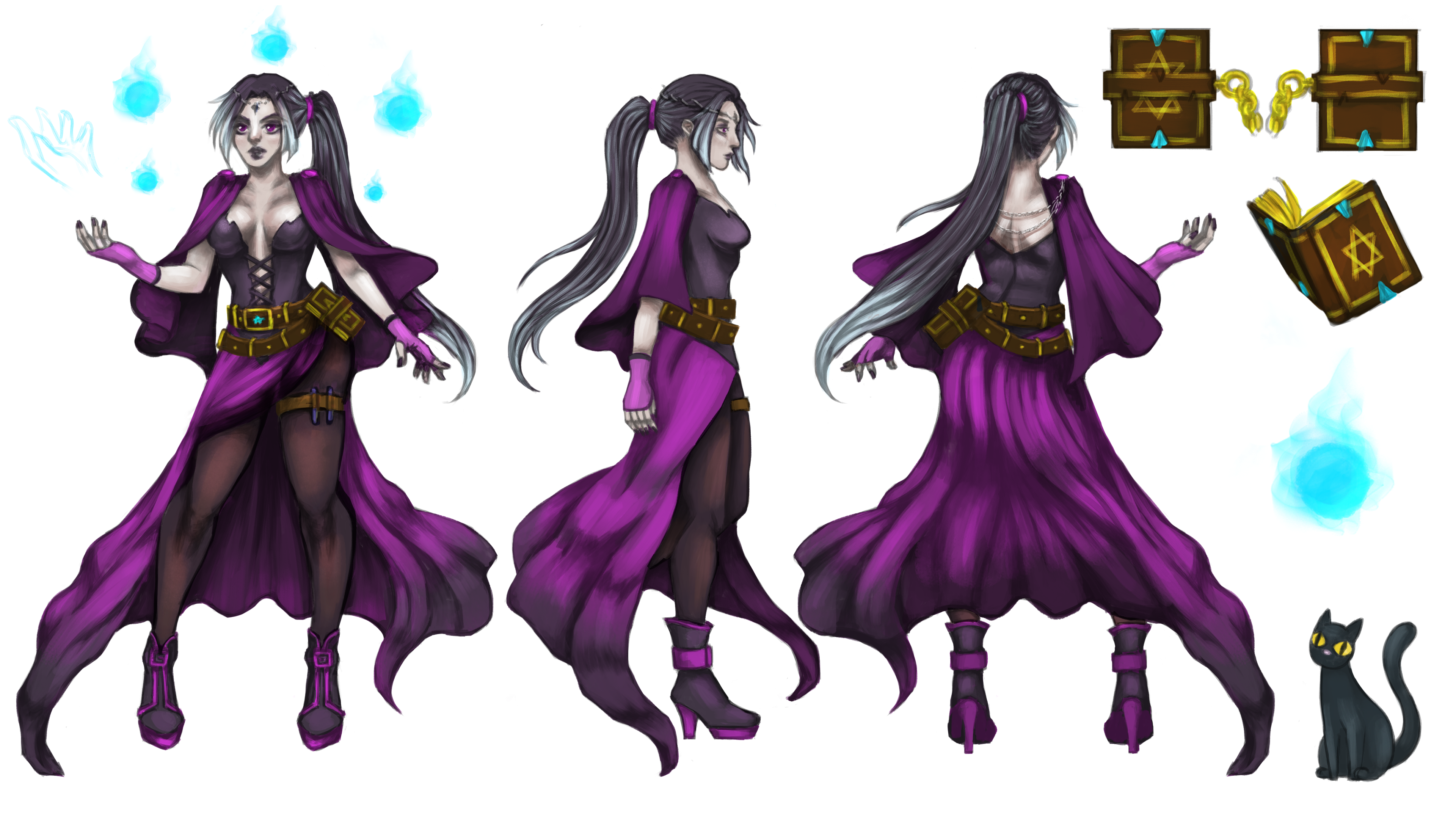 The Witching Hour
A downloadable game for Windows
The Witching Hour was created by a small team of university students for their coursework and should be seen as an early alpha game. It is inspired by games like Trine, Skyrider, Enslaved and of course the Tomb Raider series and is a casual, single player puzzle game. The original idea behind the game was to create a puzzle platformer with a multitude of ways of completing each task, therefore creating a sense of control for the players.
The main features here is the ability to create platforms literally anywhere in the world which fits the idea perfectly and is one of its main USP's. The game has been designed for younger people and casual players and therefore we shifted the theme of the game to a unique fantasy world which allowed us to have several different appealing biomes.
The stylized art scheme is sure to appeal to the target audience too. The Witching Hour starts off in the main town which acts as a hub world to the other four levels. Each level rewards the player with a new ability which can be used to reach the next level in the hub world. When all abilities have been acquired the player can face the final level which they need to use all their abilities to complete. The abilities have been designed and tweaked to give the player openness on how they want to approach each scenario and therefore encourages replay-ability.
Review:
Download
Click download now to get access to the following files:
The Witching Hour.zip
481 MB
Project Proposal.pdf
856 kB
Comments
Log in with itch.io to leave a comment.
i think this game very good for console :D
The controls are very much in need of improvement. The platforming is clunky and difficult to judge even the smallest jumps. A higher viewing angle might help. The telekinesis power is okay, but it's hard to see exactly where you're placing objects. Also, some sort of visual cue to help you identify what you can and cannot manipulate would be helpful. The platform-conjuring power is just awful to control. If it weren't for the double-jump, I would never have finished the tutorial level. I didn't complete the first level after I fell all the way down a long, vertical shaft after messing about with the platform ability. The assets look good on their own, but aren't placed correctly in the environment which makes the game look like it was thrown together in an hour.